Mr. Khalil Ahmed Khan attended the Plenary Session Meeting of UNESCO Permanent Delegations (Asia-Pacific Group) in January 2019 at UNESCO Headquarters, Paris. He presented the TSG Project to the worthy Ambassadors of respective Member States.
The Ambassadors appreciated the efforts for promotion of traditional sports and games under UNESCO and assured their full support for its development.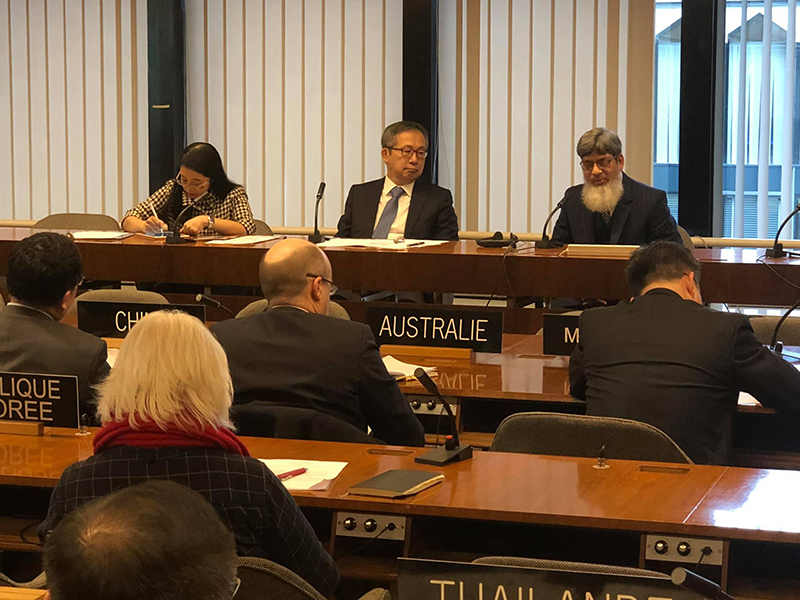 At this occasion, the Islamic Republic of Pakistan joined the UNESCO TSG Group of Friends by signing the Letter of Commitment and presenting it to Mr. Khan.