The Asian Chess and Sports Organisations Conference 2019 was organized by Abu Dhabi Sports Council and the Asian Chess Federation (ACF) from 6- 7 March 2019. On the invitation of President ACF Prince Sheikh Sultan bin Khalifah Al Nahyan, Chairman Mr. Khalil Ahmed Khan and Member Mr. Mohammad Nouhi attended the event.
During the event, Mr. Khan explained the importance of traditional sports to the participants of the conference.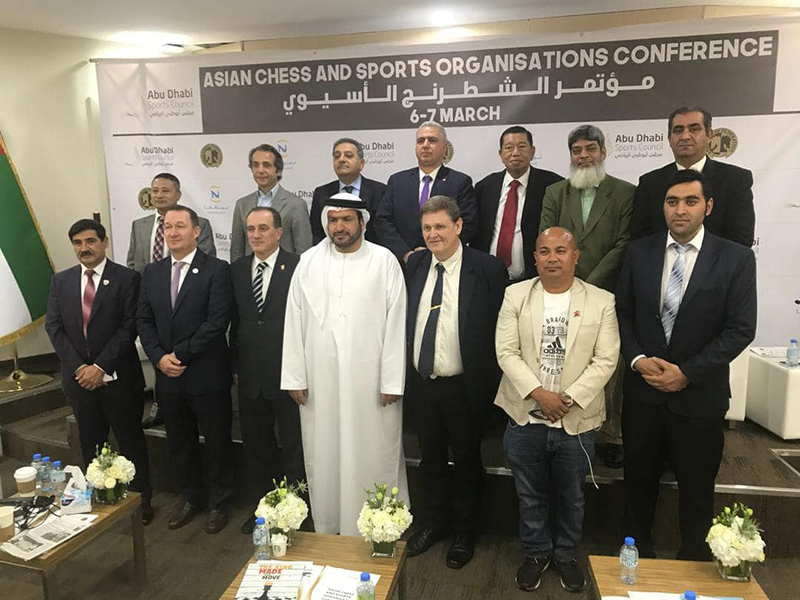 Mr. Khan also presented gifts to the President Shiekh Sultan bin Khalifa Al Nahyan and Secretary ACF Hisham Al Taher.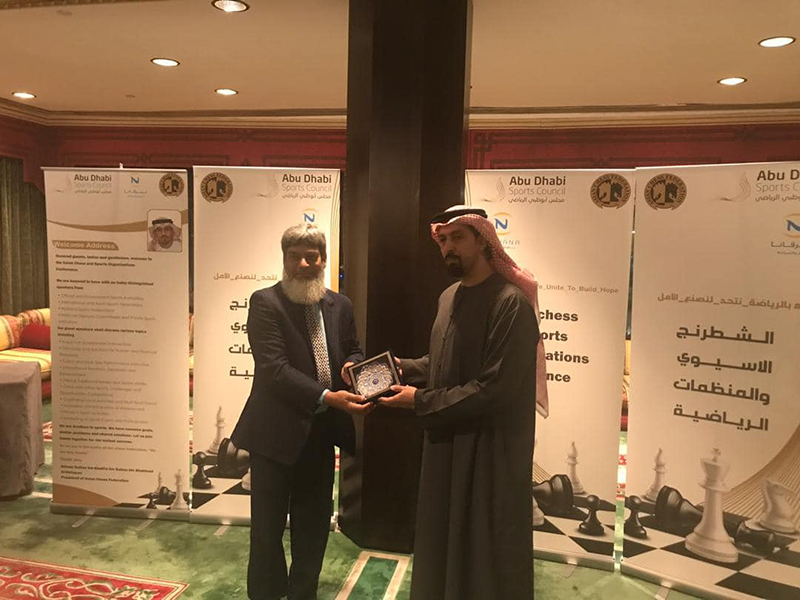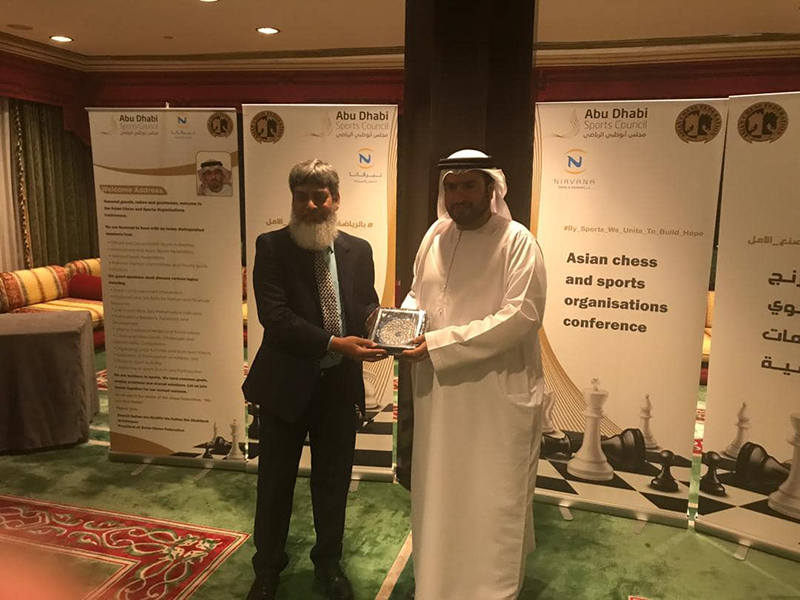 Mr. Khalil, Mr. Nouhi and Mr. Al-Taher also visited the Abu Dhabi Sports Council to discuss future cooperation between ICTSG and the United Arab Emirates Government for promoting traditional sports.