The Mongolian Traditional Archery Federation has started its preparation for the organization of the "1000 Preadolescent Archers" competition in 2023 which will be the first of its kind to be held in Mongolia. The event will allow junior archers to join the practice of traditional Mongolian archery.
As per the mission of the Mongolian Traditional Archery Federation; Mongolian archers who practice and enjoy archery carry a responsibility to pass on the "Traditional Mongolian sport of archery", a part of the "Mongolian National Men's Three Naadam Festivals" which was registered as an intangible cultural heritage of the UNESCO in 2010, that was left and kept in the cultural fund of the Mongolian people. Within the above responsibility, "Ulzii Mergen" National Archery Association is implementing the "1000 Preadolescent Archers" program and 700 children aged 8-16 have been practicing the Archery in 22 soums of Khentii province from September 2021 until today within the framework of the program.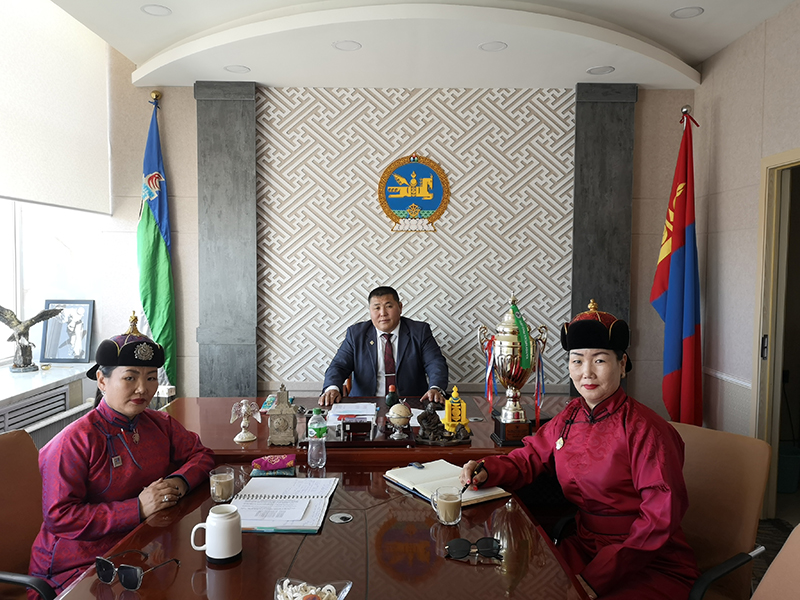 On the occasion of the 100th anniversary of the province of Khan Khentii Mountain, the birthplace of Chinggis Khan, the Federation is preparing to organize the "1000 Preadolescent Archers" archery competition for the first time in their country on 17-18th July 2023.
Traditional Archery is essential for supporting the physical, intellectual and moral development and formation of children and adolescents, as well as respecting the elders, history and traditions and preserving the cultural heritage. The Government of Mongolia and the local authorities are actively supporting such activities and cooperating with the local stakeholders. Within the scope of such activities, the manufacturing of bows and arrows, other archery equipment and clothing for young archers is expanding in the center and in the countryside of Mongolia.
In order to express our confidence that "Mongolian traditional Archery" will become more and more popular, the Mongolian Traditional Archery Federation informs that their events and activities are open to anyone who wants to cooperate.